Last update July 9th, 2016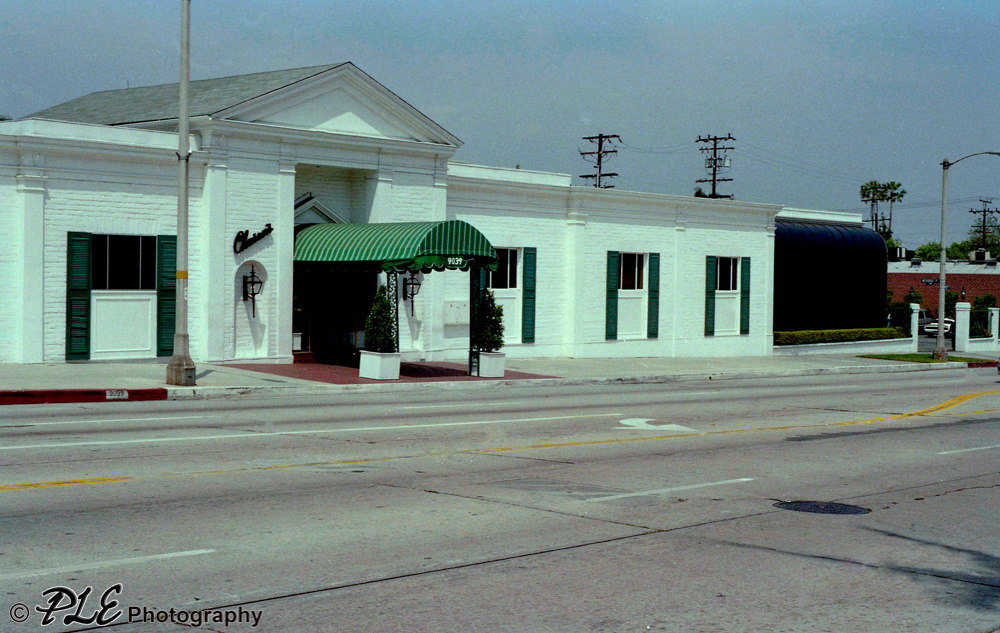 Chasen's restaurant on Beverly Blvd. in West Hollywood, early 90's.


This is a small tour of the restaurant as it was.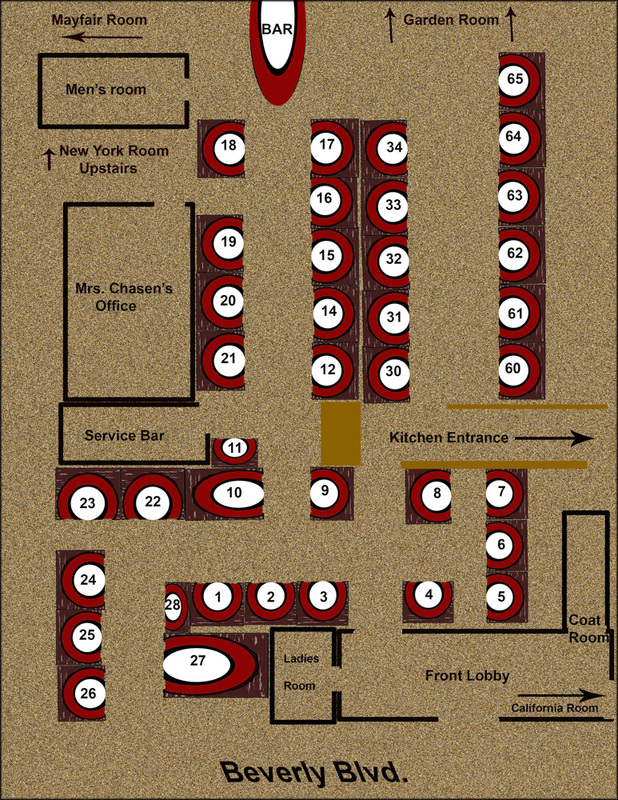 Chasen's closed their doors
April 1st, 1995 for the last time.
This is a map I made of the main dining area where some of the most famous people in the world dined.
This page is dedicated to the many folks that ran and worked at Chasen's and of course, Maude and Dave Chasen who built and created the restaurant that it became.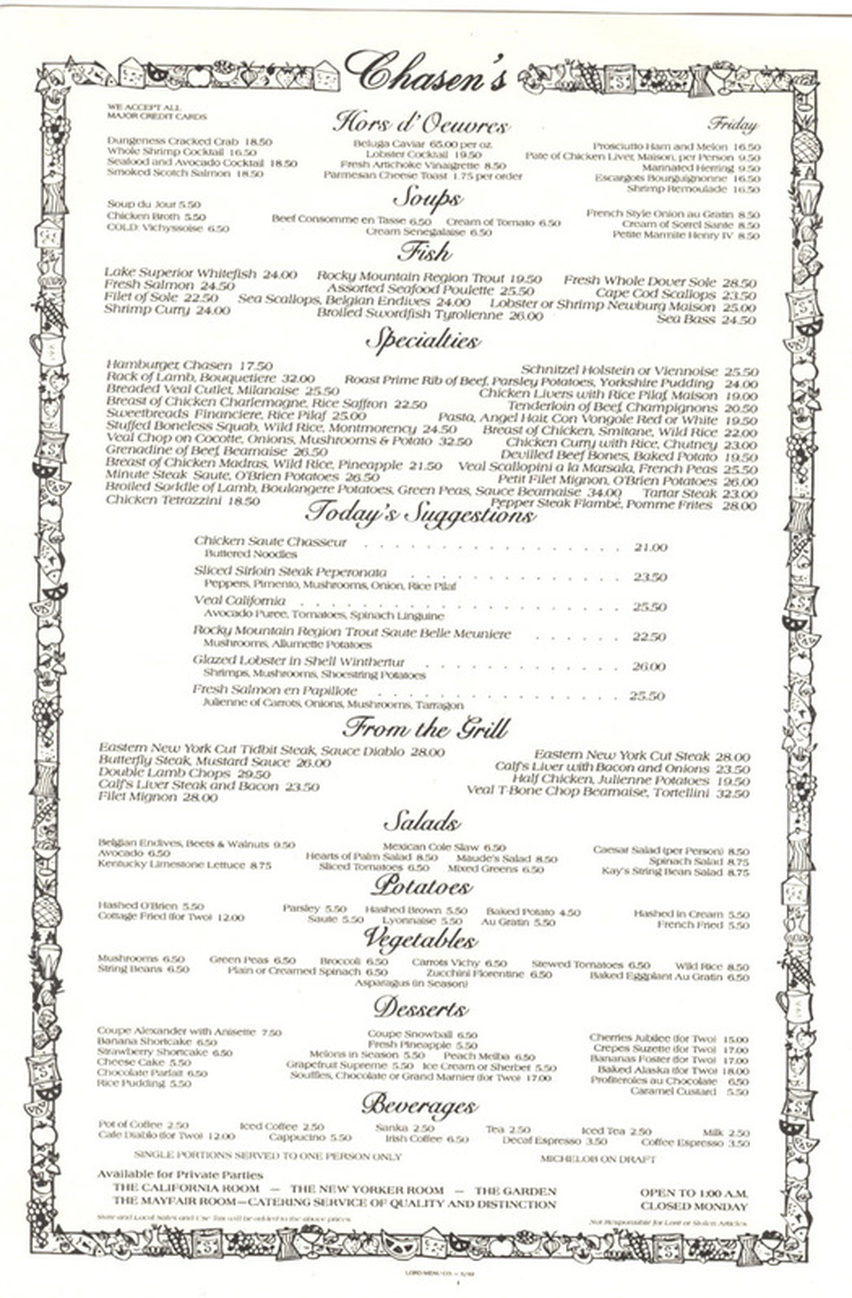 This is a copy of the menu from the 1990's. It was quite a large and impressive menu when it was presented to the quest
As you walked in the door of the lobby, you would see the cloak room to your right and the entrance to the larger of banquet rooms, The California room.

---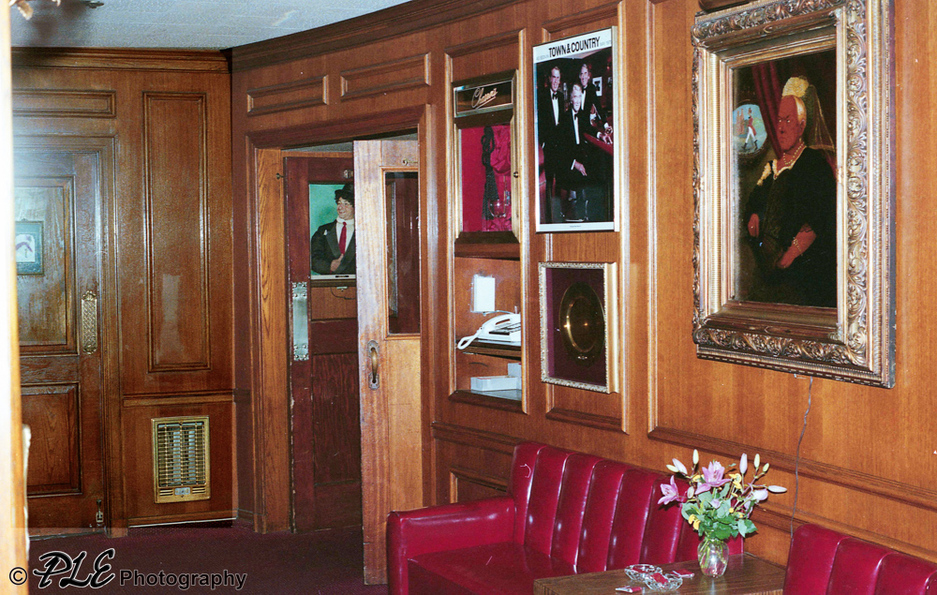 As you entered the lobby to the left you would see the doors to the main dining room. In those doorways you will see a painting of Dave Chasen from his vaudeville days. To left of those doors you would see the door to the ladies room. One of the first things you would see is a famous painting of W. C.. Fields dressed as Queen Victoria by John Decker. The Town and Country photo is of Jimmy Stewart, Gregory Peck and Fred McMurray, standing at the bar.

---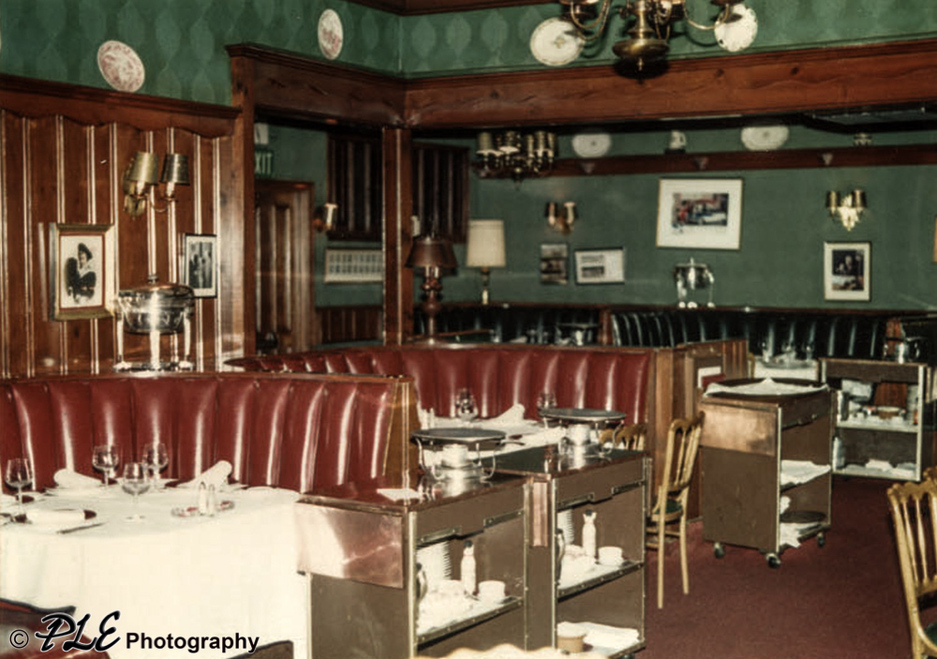 These two tables were Table one and Table two. Table one to the right was Jimmy Stewarts table. Gloria and him would come at least once a week if not more. "
Table two was Alfred Hitchcock's favorite table he also sat facing the door..
This table is also of special note because it was where President Reagan would sit and first proposed to Nancy. This table is now in the Ronald Reagan Presidential Library.

---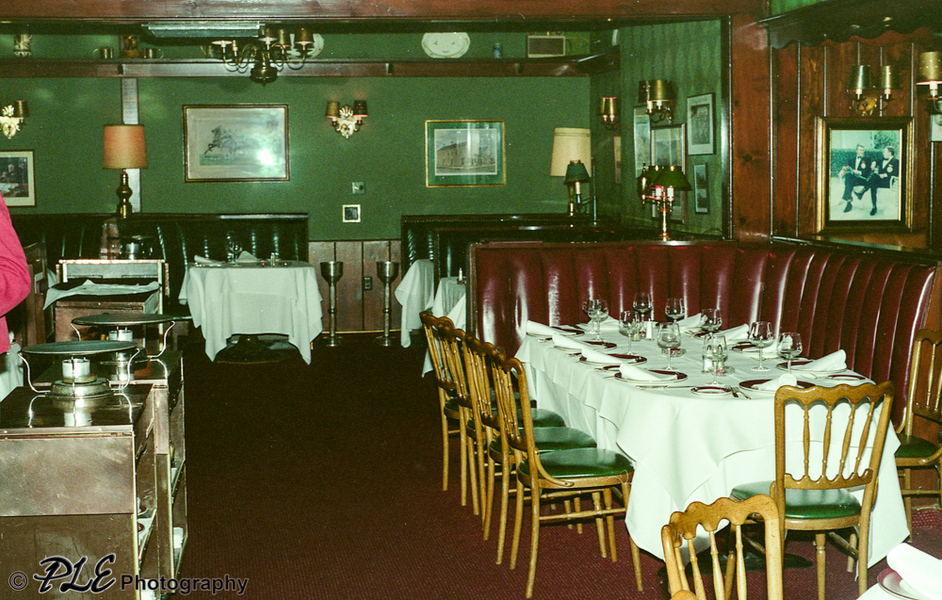 ---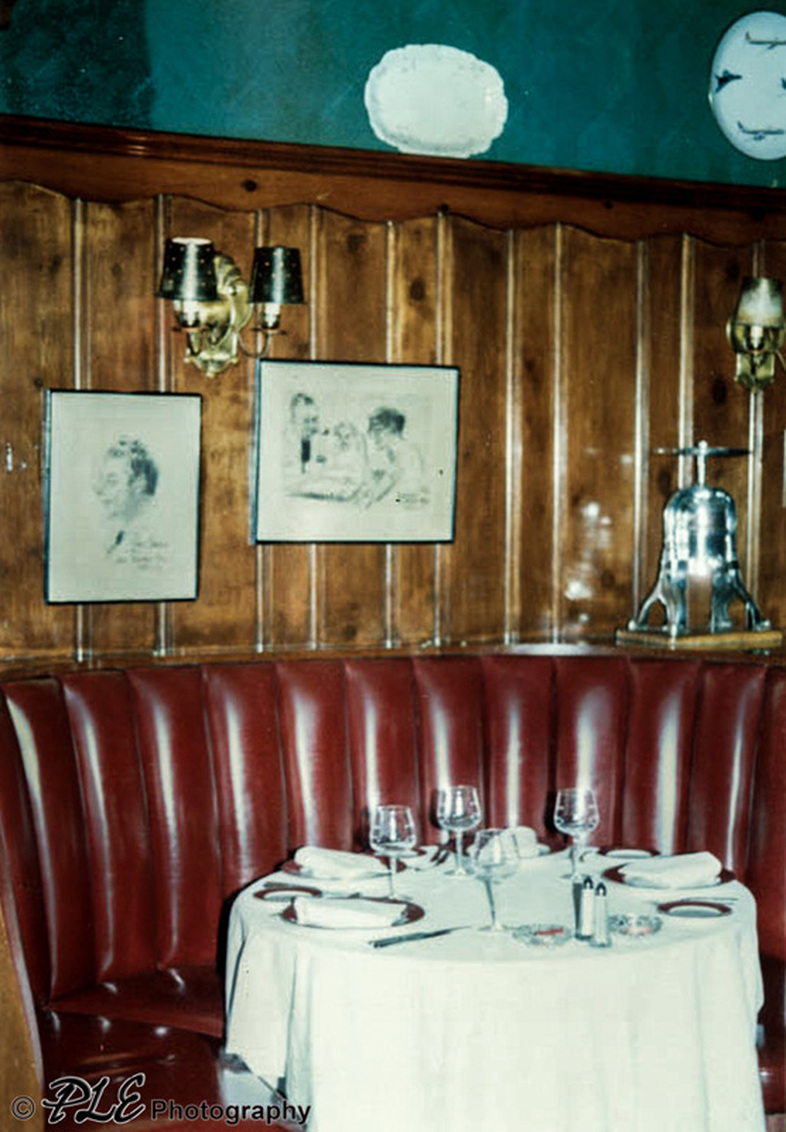 ---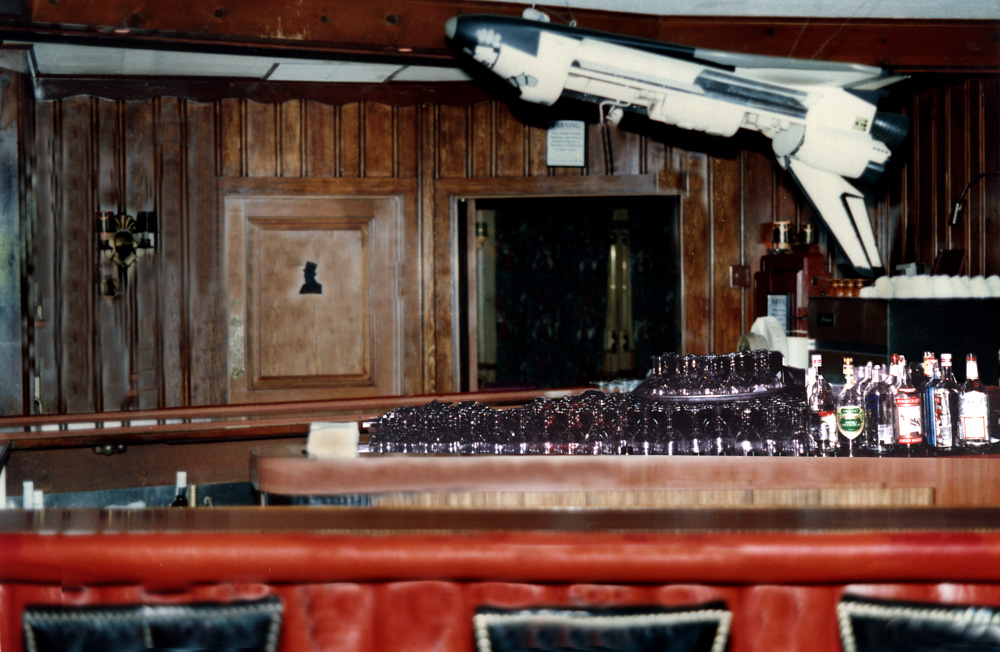 For many years a model of the U..S. Space Shuttle hung over the bar. The door to the left was the Men's room and the door on the right was the entrance to the Mayfair room.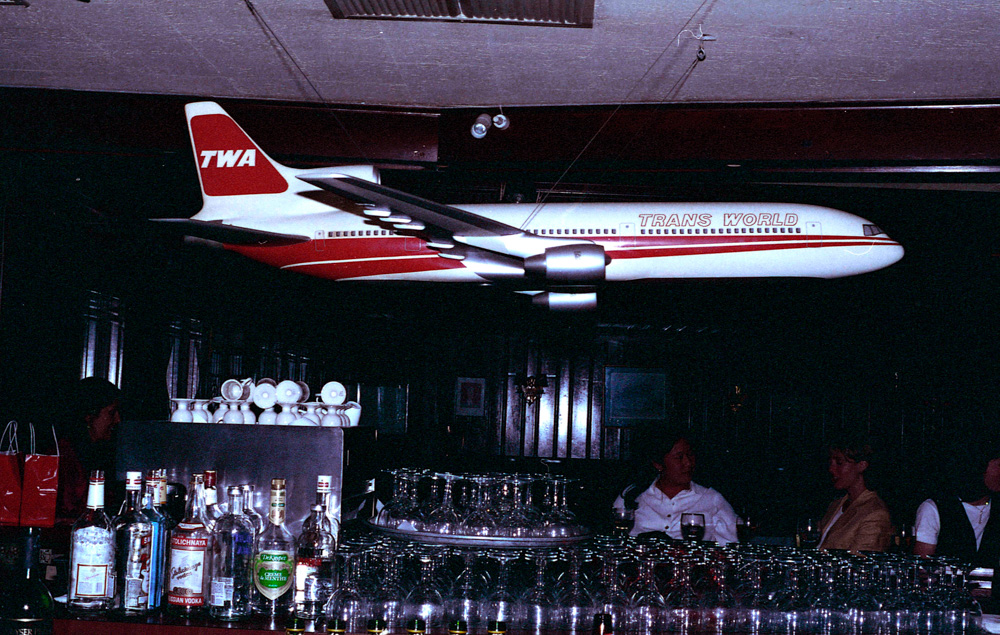 Dave Chasen catered TWA airlines, so this model hung over the bar for many years till the Space Shuttle went up. As the restaurant was closing they took down the Shuttle and put up the old TWA model.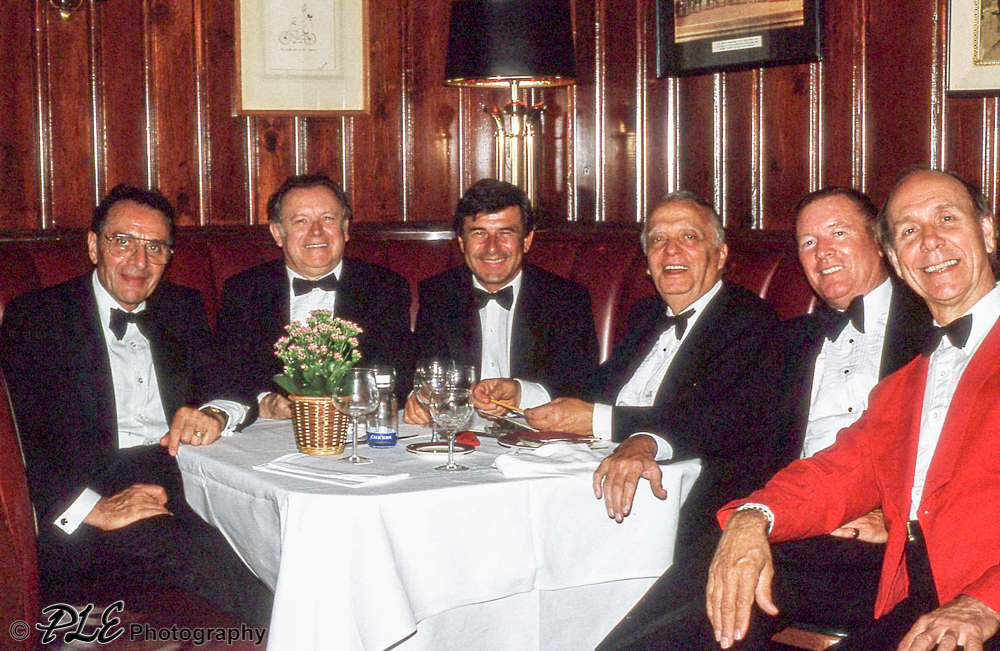 ---
Youtube videos that I posted of news clips and other information about Chasen's.
---
---